A Frame Pop up Banners
This eye-catching A-frame pop up banner stands are lightweight double sided portable fabric signs that fold down into a compact travel bag and pop open into a full size display. Because they are so easy to set up and move, they are extremely popular displays for advertising and branding at sporting events

: golf course, driving ranges, tee boxes, tennis court, soccer fields, skiing and snowboarding competitions, hockey field, gymnastics and more

whenever your brand needs to stand out from the crowd.
Characteristics
Finishing
Application
Features
Characteristics
Pop up and assemble in 30 seconds.
Come with ground stakes.
No minimum order.
Custom printed with same image on both sides or diifferent images on each side.
12 shapes and sizes.
Water resistant.
This product is low cost and perfectly suited to close-up viewing distance or more.
A-frame pop up banners are created by sewing a digitally printed fabric around a memory wire frame. Pop up A-frames are extremely lightweight, portable, and can be used both indoor and outdoor.
With the flexible frames, the Pop up banner stands are frequently used outdoors, they come with ground stakes that can be used to secure them in place when used on soft ground such as grass, snow, or soil. When used on hard ground, sand bags or other types of weight needs to be used to keep them in place. In addition to outdoor uses, Pop Up A-Frames are also popular for use indoors at trade shows and convention events where is close to the target audience.
With our custom printed pop-up signage, you can maximize exposure and catch public attention to your logo, product or brand. Upload your own design using our template, or have one of our preferred designers create something for you.
Pop Up A-Frames are custom printed with your design, either same design on both sides, or different design on each side.
These fabric displays come in 12 sizes and shapes, with three circle sizes, three vertical shapes, three triangle sizes and four horizontal.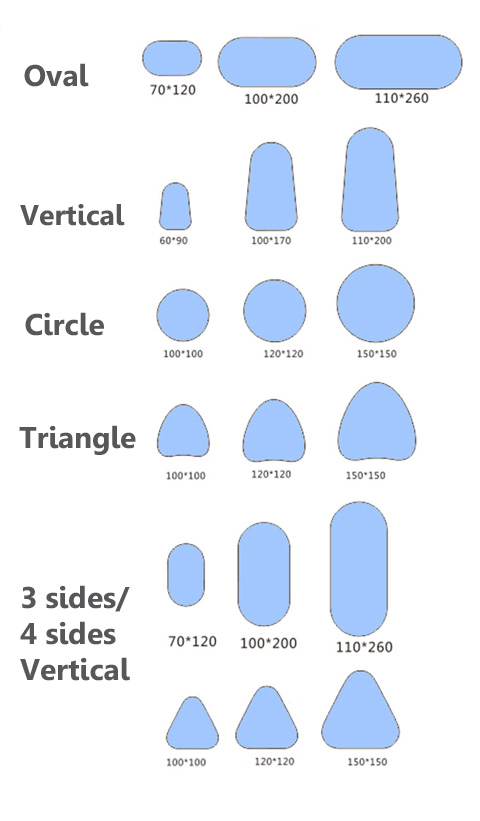 PRICE QUOTE REQUEST FORM